The support requirements for fire alarm circuit conductors can be found in the National Electrical Code.  The NEC specifies that Power-Limited Fire Alarm cables be supported to building structure using an approved method at intervals not exceeding 18 inches.  Approved means of support does not refer to support or attachment to conduits, cables or other raceways as means of support; mainly because the support of such cables shouldn't be left up to the support of another piece of equipment.  If cables are strapped to a conduit for support, and sometime later that conduit must be removed or replaced, the support of the fire alarm cables shouldn't be affected.  Below is an example of fire alarm cable support as per code.
NEC 760.130(B)(1) – … Where located within 2.1 m (7 ft) of the floor, cables shall be securely fastened in an approved manner at intervals of not more than 450 mm (18 in.).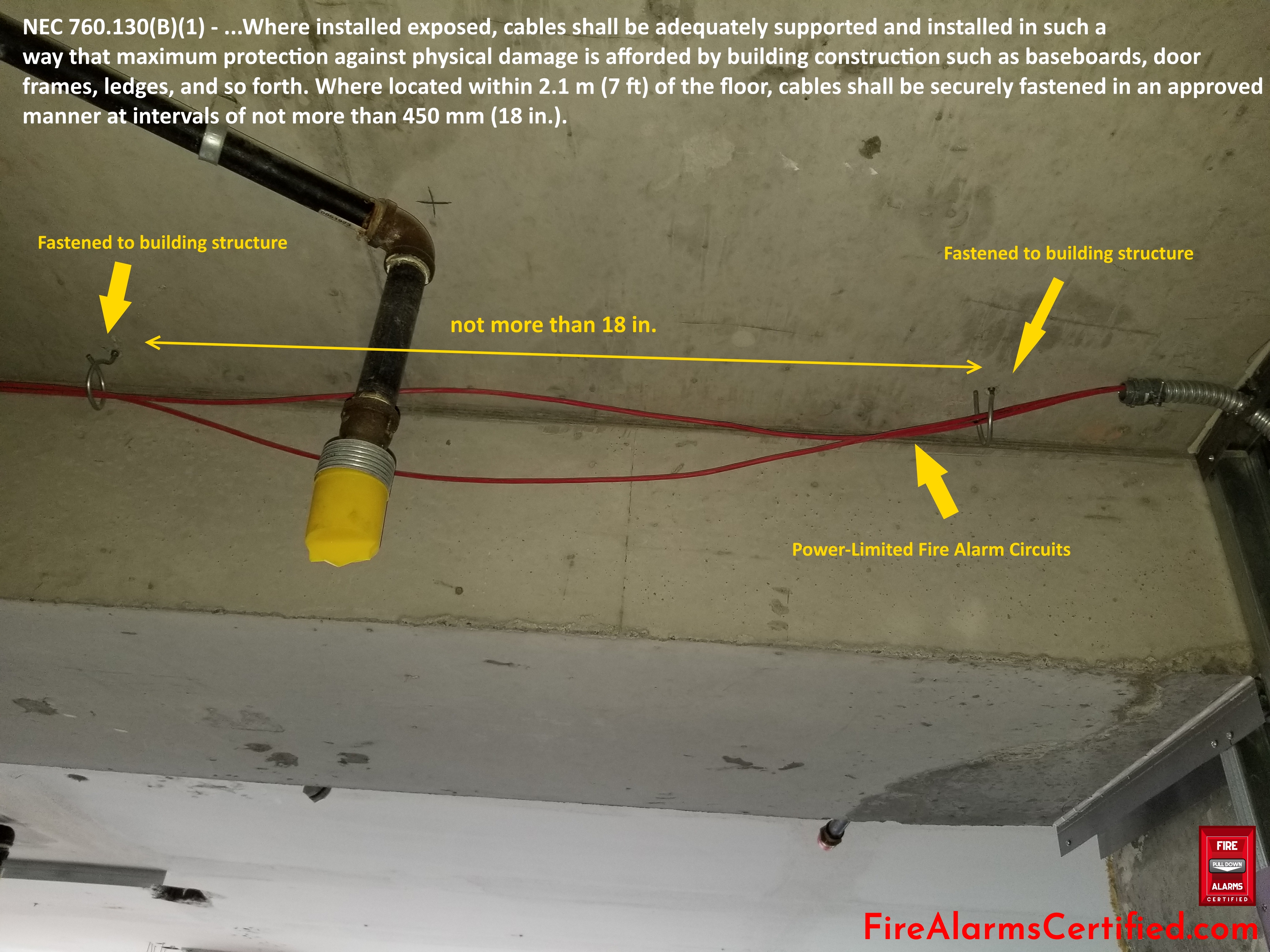 Looking for our NICET Fire Alarm System Exam Study Guides?
Level 1 –>> http://firealarmscertified.com/fire-alarms-systems-nicet-level-1-exam-study-guide/
Level 2 –>> http://firealarmscertified.com/nicet-fire-alarm-systems-level-2-study-guide/