17.16.2.2.2 Dry-Type Sprinkler.
(1) A pressure supervisory signal-initiating device for a dry-
pipe sprinkler system shall indicate both high- and low-
pressure conditions.
(2) The off-normal signal shall be initiated when the pressure
increases or decreases by 10 psi (70 kPa)
Dry sprinkler systems are used to protect areas of a premises where a wet sprinkler system would freeze due to the environment conditions. Below we have a dry system for a car parking garage area of a residential building. NFPA 72 specifies that the building fire alarm system must monitor high and low air pressure conditions of the dry system.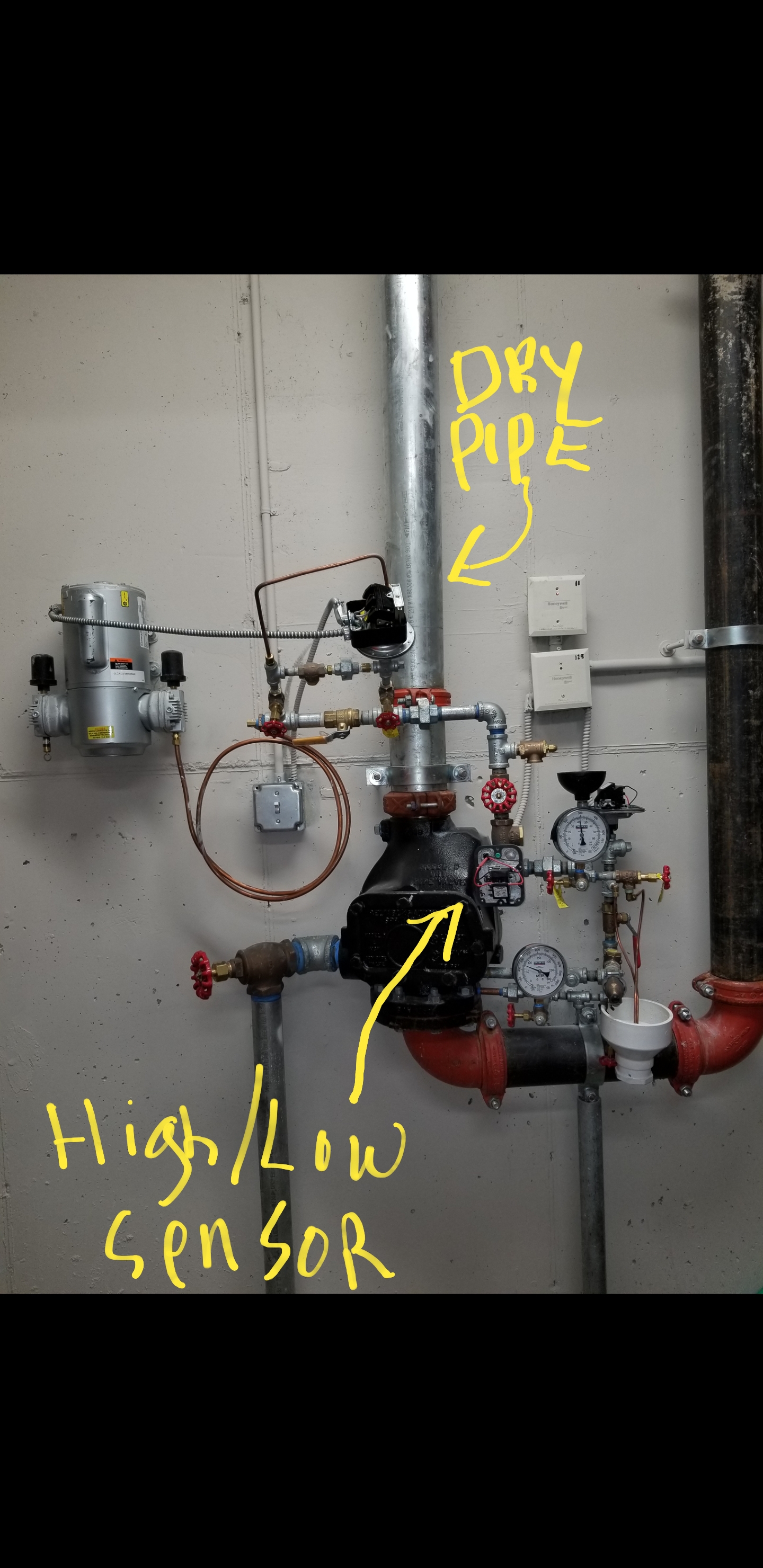 Looking for our NICET Fire Alarm System Exam Study Guides?
Level 1 –>> http://firealarmscertified.com/fire-alarms-systems-nicet-level-1-exam-study-guide/
Level 2 –>> http://firealarmscertified.com/nicet-fire-alarm-systems-level-2-study-guide/