The disconnecting means for the fire pump shall be marked as such as well as locked in the on position. During a fire condition, when the sprinkler system is activated, the fire pump shall run until the responding emergency unit, Fire Department, gives the ok to shut off the pump. One of the reasons why the disconnecting means shall be identified by a label and locked in the on position is to prevent anyone from inadvertantly powering down the fire pump. Below is requirements from National Electrical Code.
NEC 695.4(B)(2)D

Disconnecting Means. The disconnecting means shallc omply with all of the following:

(1) Be identified as suitable for use as service equipment
(2) Be lockable in the closed position
(3) Not be located within equipment that feeds loads other
than the fire pump
(4) Be located sufficiently remote from other building or
other fire pump source disconnecting means such that
inadvertent operation at the same time would be
unlikely

(3) Disconnect Marking. The disconnecting means shall
be marked "Fire Pump Disconnecting Means." The letters
shall be at least 25 mm (1 in.) in height, and they shall be
visible without opening enclosure doors or covers.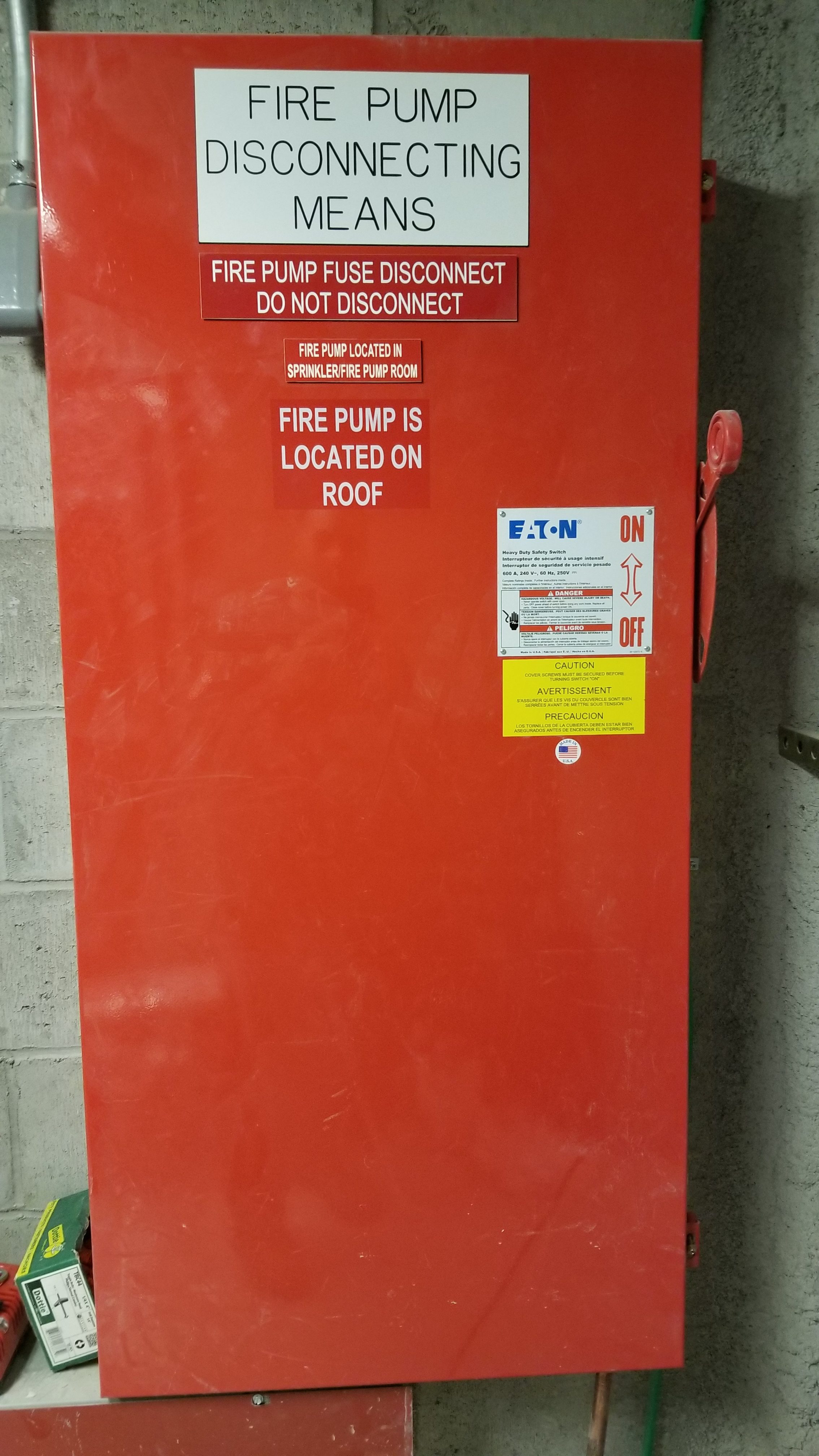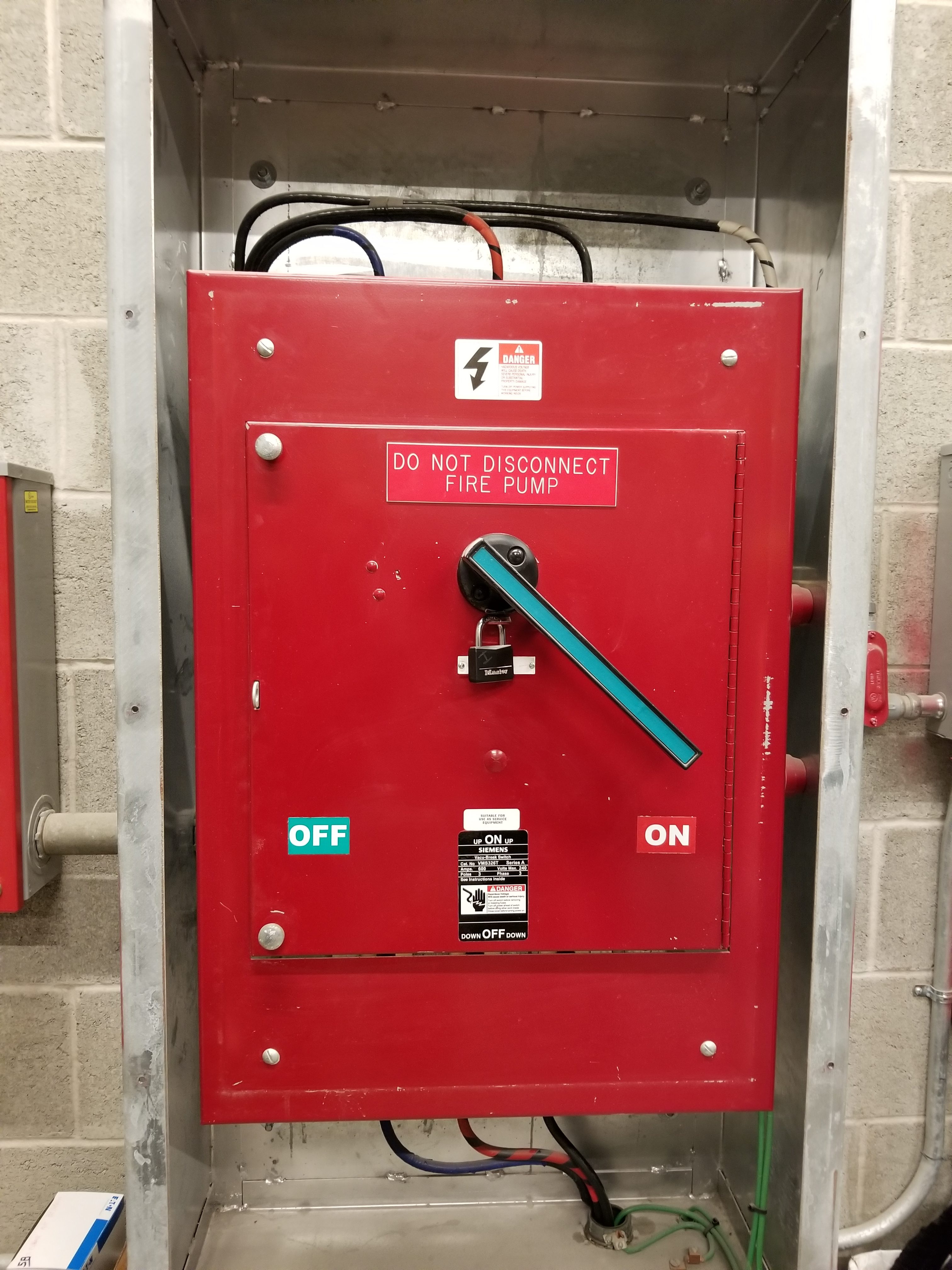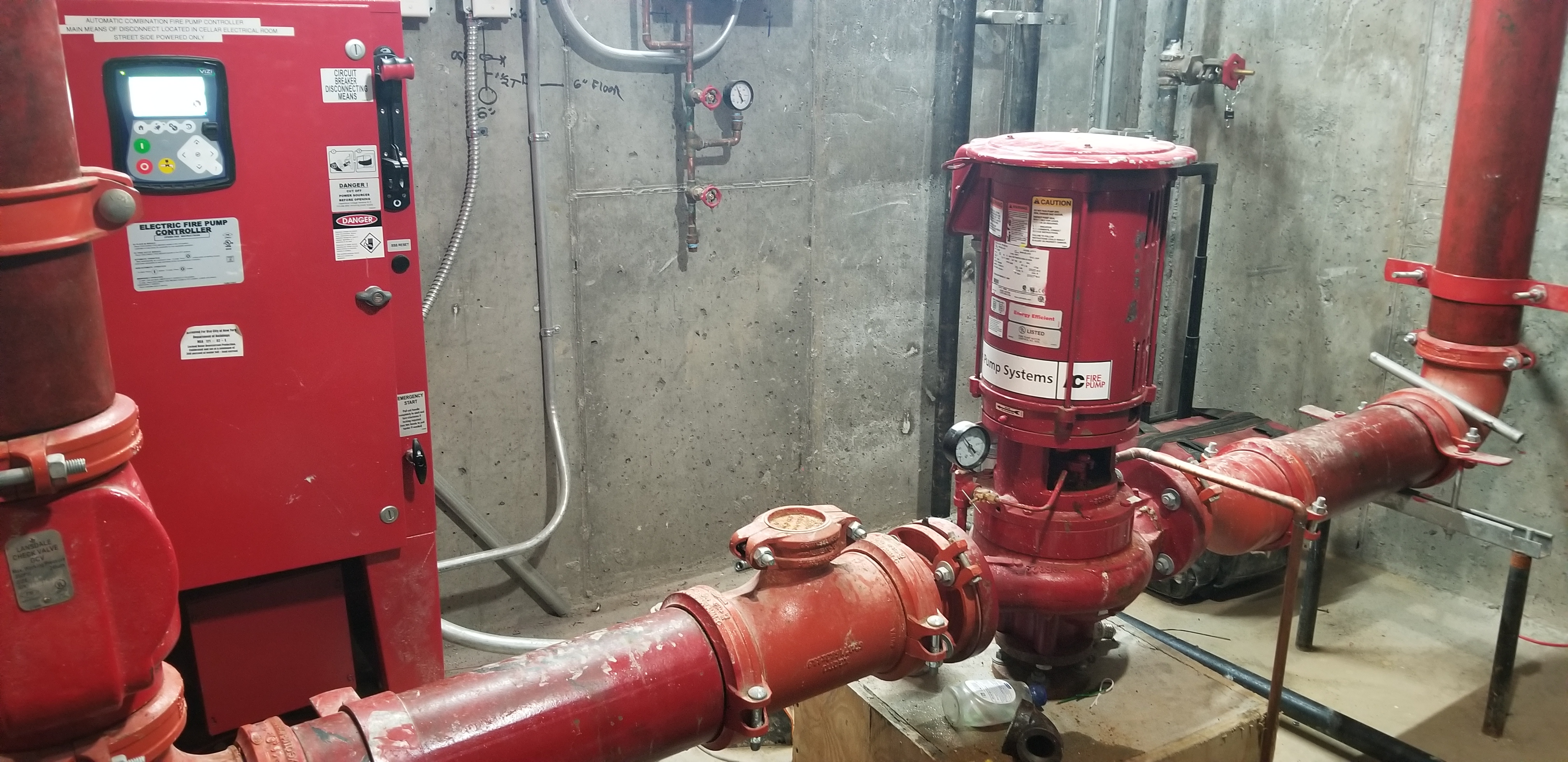 Looking for our NICET Fire Alarm System Exam Study Guides?
Level 1 –>> http://firealarmscertified.com/fire-alarms-systems-nicet-level-1-exam-study-guide/
Level 2 –>> http://firealarmscertified.com/nicet-fire-alarm-systems-level-2-study-guide/