Below is a picture of an explosion proof spot-type smoke detector installed in an electrical room in a parking garage.  The detector is installed as per NFPA 72  17.7.3.2.1.  
NFPA 72  17.7.3.2.1 – * Spot-type smoke detectors shall be located on the ceiling or, if on a sidewall, between the ceiling and 12 in. (300 mm) down from the ceiling to the top of the detector.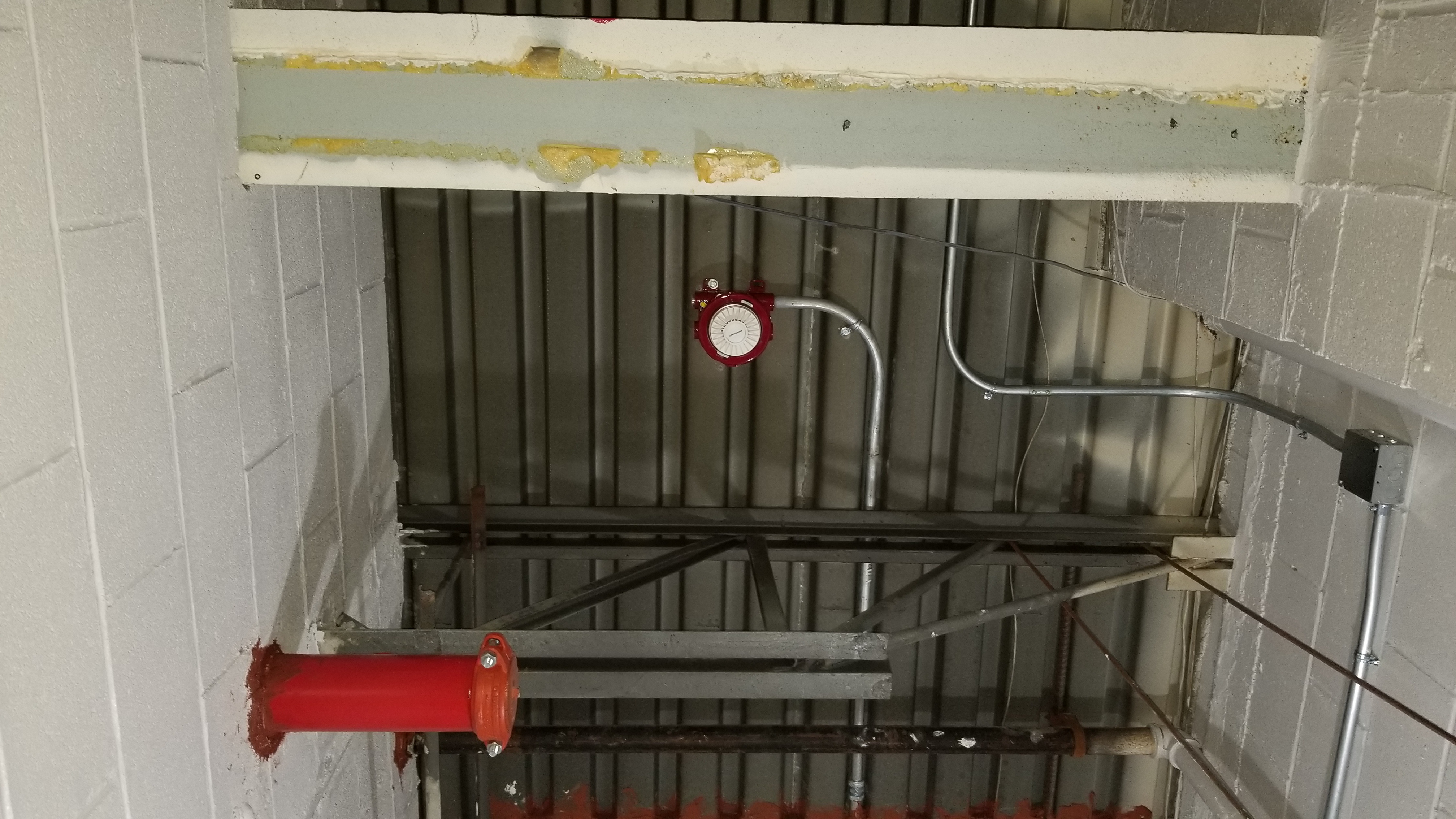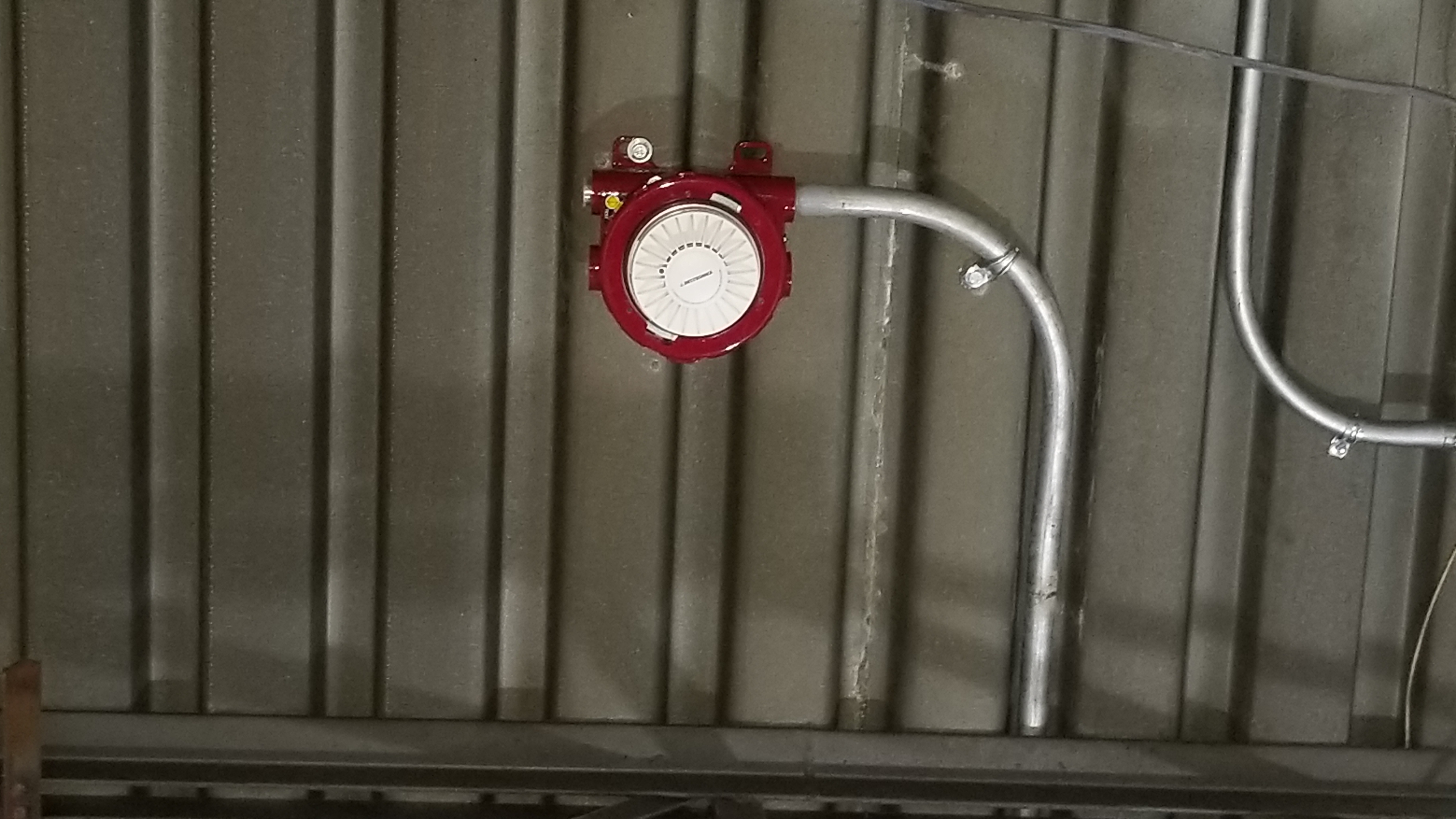 Looking for our NICET Fire Alarm System Exam Study Guides?
Level 1 –>> http://firealarmscertified.com/fire-alarms-systems-nicet-level-1-exam-study-guide/
Level 2 –>> http://firealarmscertified.com/nicet-fire-alarm-systems-level-2-study-guide/